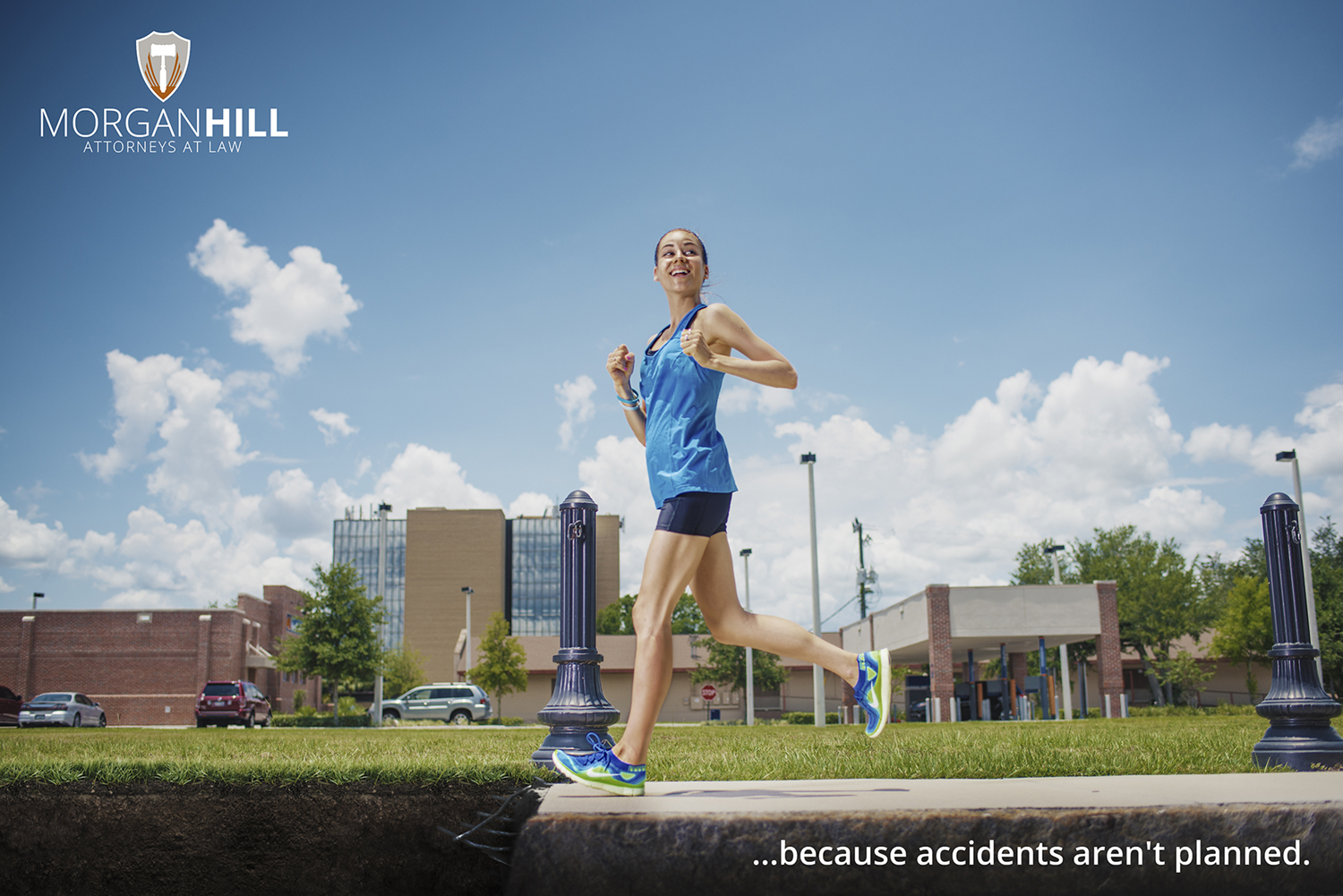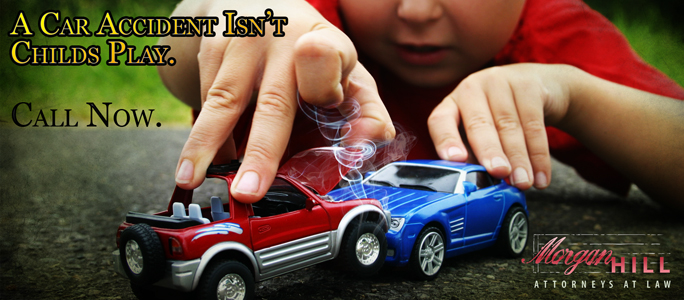 If you have been in a car wreck, truck wreck or other accident, the lawyers and attorneys at Morgan Hill Law Offices in Olympia, Washington are here to help. If you are fortunate enough to have insurance, negotiating your way through the maze of coverages and provisions can be bewildering. Second party, third party, coverage limits, releases, mediation, arbitration - what does it all mean? If you don't have coverage, should you make a claim or file a lawsuit to preserve your rights?
At Morgan Hill, P.C. we will guide you through the jungle and aggressively represent your interests, whether we are dealing with insurance company adjusters or filing a case in court. We have successfully negotiated millions of dollars in settlements for our clients. And remember, if we don't get you a recovery, there is no fee.
Tips: Did You Get in a Wreck?, Settling a Personal Injury Case, Auto Insurance
Nothing is more important than preserving your relationships with your family, ensuring for the care and nurture of your children, and fairly distributing your assets and liabilities in a divorce or breakup of a cohabitation relationship.
If you are facing a divorce, child custody or visitation, questions of child support, spousal maintenance, or distribution of assets and liabilities, the process can be intimidating. For the uninitiated, the mountain of required forms are bewildering, and representing yourself in court against experienced attorneys is frightening. One misstep can have drastic and devastating long-term effects that you will have to live with for the rest of your life.
At Morgan Hill, P.C. we have guided thousands of clients through the process, either through settlement and negotiation or through trial. We also represent clients in the happier circumstance of an adoption.
TIPS: Domestic Violence, Spousal Maintenance: The Wild Card, Property and Debt, Child Support 101, Relocating, Parenting Plans 101, Parenting Plan Modification, Ending a Marriage
They have a job to do, and once they have you in their sights, their job is to convict you. Get a good lawyer on your side, and you make their job harder.
At any stage of criminal proceedings, there are big questions, often with enormous and long-term consequences. You have significant important rights when you are arrested or charged with a crime. In fact, your rights in these situations are so fundamental and critical that the inventors of freedom wrote them into the Constitution, and it is constitutionally required that you be advised of these rights under some circumstances. You've heard them so many times on television cop shows, you can probably recite them from memory - don't forget them when you need them! And don't waive them without speaking to an attorney first. If you have been arrested or are under suspicion, it is rarely in your interests to speak with law enforcement. Frequently, the best evidence that the police and prosecutors have to work with is evidence that comes from the accused's own mouth, which the accused has a constitutional right to keep shut.
If a charge is filed against you, you may be facing jail or prison time, monetary fines and restitution, professional and family consequences, and loss of some of your rights as a citizen, and even deportation proceedings if you are not a citizen. There may be witnesses to interview and investigation to be conducted. There may be questions about whether evidence against you was obtained in a constitutional manner. There may be a decision to make about whether to take your case to trial or accept a plea bargain from the government.
With all of these complex and consequential issues facing you, and the forces and resources of the government aligned against you, the lawyers you choose to represent you should be smart, experienced and ready to stand up for your rights. At Morgan Hill, we provide experienced representation in all areas of criminal law, from misdemeanor offenses such as domestic violence assault, and driving with a suspended license to aggravated felony offenses such as controlled substance, sex abuse, and serious violent offenses. We have successfully represented hundreds of criminal clients in the South Puget Sound. We also handle juvenile delinquency and post-conviction matters such as vacating convictions, restoring firearm rights, and petitions to end sex offender registration.
TIPS: Have an Old Conviction?, Drug Offenses, Domestic Violence Defense
If you are starting a new business, what business form should you take - S- corporation, C-corporation, Limited Liability Company, Partnership, or Sole Proprietorship? How do you get set up with the different required state agencies and taxing entities? Do you need contracts to cover your business activities? Do you have a business plan for your new venture?
We represent clients in all stages of their business life, including business creation, ongoing operations, and final business wrap-up and representation in disputes with business partners or customers.
TIPS: Business Entities, S Corps vs. C Corps
Are you in a dispute that is sapping your emotions and destroying your piece of mind? Perhaps mediation is something you should consider.
Mediation is a completely voluntary process where the parties sit down with a neutral third party and attempt to work out their disputes. While not always successful, mediation with an effective mediation service has a remarkable record of settling cases and saving the parties the financial and emotional cost that goes along with the legal system. Mediation can take place either with the participation and assistance of attorneys or with only the parties themselves if they have yet to obtain counsel.
We offer completely confidential and neutral mediation services with a trained mediator for family, landlord/tenant, business, neighbor, or other disputes. We are solutions based, and encourage and assist the parties in problem-solving and coming up with a resolution that meets their needs and works for their life. The end of the litigation road too often ends in a courtroom with a decision that neither party wants but that both have to live with. Don't let that happen to you. Keep control of your own life. If you are in a dispute that seems hopeless, give a thought to mediation.
Too few us prepare for the orderly transfer of our assets to our loved ones at our death. If you desire an orderly transfer of assets, minimization of estate taxes and probate fees, and to generally ensure that your desires regarding your possessions are carried out, then planning is a must.
In consultation with you, we will assess your situation taking into consideration your specific desires and family dynamic and prepare an estate plan that it tailored to your family. Documents we prepare to accomplish your goals routinely include wills, living trusts, general powers of attorney, medical powers of attorney, living wills, and community property agreements.
Additionally, if you have suffered the death of a loved one, we can assist you in probating the estate, which includes issuance of letters testamentary, giving notice to creditors, payment of debts, and final distribution to heirs. Lastly, disputes over estates are not uncommon. If you find yourself embroiled in a fight over assets, then it is important to have a good attorney in your corner to protect your rights and to ensure that the wishes of the decedent are carried out.
TIPS: What is Probate?, Legal Wills, Community Property Agreements, Living Trusts, Living Wills, Power of Attorney
Bankruptcy is a process designed to provide a financial "fresh start" to those with burdensome debts. Bankruptcy protects debtors against collections, garnishments, lawsuits, creditor harassment, and in certain cases avoids repossession of vehicles and foreclosure of homes. At the end of the process, bankruptcy results in a discharge, releasing the debtor from personal liability from specific debts, prohibiting creditors from collecting on those debts in the future, and ultimately gives the debtor peace of mind and a clean slate from which to start anew.
While nobody wants to file bankruptcy, it is important to understand that it is not the goal of the bankruptcy code to take away all of your assets, leaving you living in a cardboard box under a bridge. The code has certain exemptions, allowing you to keep assets such as home equity, vehicles, tools of the trade and the like - as well financial assets such as retirement funds.
There are two primary forms of consumer bankruptcy: Chapter 7 (liquidation) and Chapter 13 (reorganization). The decision of whether to file under Chapter 7 or Chapter 13 requires thorough analysis and may vary from case to case.
TIPS: Chapter 7 Overview, Chapter 13 Overview, Common Bankruptcy Concerns, The Automatic Stay, Bankruptcy and Foreclosure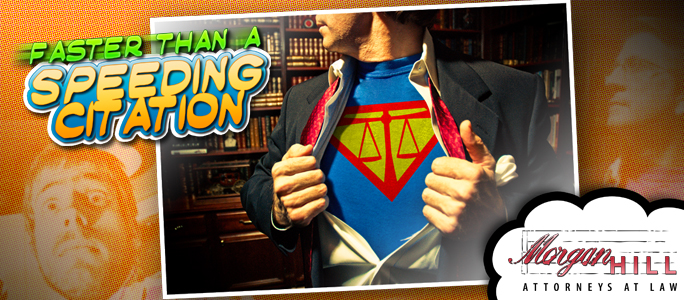 Whether you find yourself in a dispute with a neighbor over a backyard fence, a business supplier over an unpaid invoice, or an employer who doesn't want to pay you for work you've performed, you may not know what to do. That's where we come in. Whether it is advice and counsel on a simple legal question in your life, or whether you are knee-deep in a legal dispute and don't know what to do next, give Morgan Hill, P.C. a call. We can help you sort out the questions and give you options.
If you are already in or should be in a legal proceeding, we will be right there with you through the initial filing, service of process, the discovery process and on through trial. Our staff and attorneys have years of experience helping our clients wade through the morass that is our legal system. Remember - justice is a process, not an outcome. To receive justice, you must use the process to your full benefit. We have on-going clients who have been coming to us for years, and call us every time they have a legal question in their life that they can't see their way through on their own. Or sometimes they just to pop in and have a cup of coffee.
Didn't find what you're looking for? Contact us and get some help!